Ad blocker interference detected!
Wikia is a free-to-use site that makes money from advertising. We have a modified experience for viewers using ad blockers

Wikia is not accessible if you've made further modifications. Remove the custom ad blocker rule(s) and the page will load as expected.
Eye of Thundera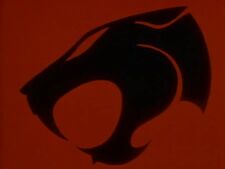 Statistics
Name | Eye of Thundera
Affiliation | ThunderCats

Eye of Thundera is a red orb that has a cat-eye image in its center, which can change to the head of a cat.
History
According to Tygra, it was believed that the Eye was only from myths and legends as it has been kept secret from other thunderians as a precaution from anyone who wants to steal the eye. It has been passed down to the rulers of Thundera and currently It is mounted on the legendary Sword of Omens. As of now, Lion-O is the keeper of the Eye and of the Sword of Omens.
Powers and Abilites
Its special powers are:
To summon the ThunderCats
Sight beyond sight (a type of remote viewing)
It demonstrated healing abilities, once
Source of all Thunderan life