Mezco Toyline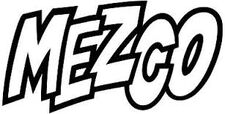 Statistics
Name | Mezco Toyline
Affiliation | ThunderCats
Mezco Toyz is a toy company that specializes in the design, manufacture, and marketing of toys and collectables for all ages. It specializes in making action figures and other collectibles based on original and licensed properties. Its most popular product is the cult hit toy line Living Dead Dolls. Other popular licensed properties include Family Guy, South Park and Hellboy. Outside of action figures and doll releases, Mezco is also known for their original block-style figures line: Mez-Itz.
Mezco has produced the following 14" ThunderCats figures:
Ad blocker interference detected!
Wikia is a free-to-use site that makes money from advertising. We have a modified experience for viewers using ad blockers

Wikia is not accessible if you've made further modifications. Remove the custom ad blocker rule(s) and the page will load as expected.