Playful Toyline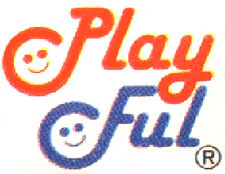 Statistics
Name | Playful Toyline
Affiliation | ThunderCats
Playful was an Argentinian toy company that was licensed by Telepictures to produce ThunderCats toys for the Argentinian market.
The toy figures were packaged carded just like the LJN toys. Playful also used most of the same molds that were used to produce the LJN toys. However, the plastic used by Playful to make the toys was of lower quality than that used by LJN. Also some toy figures molds were switched and there were variations in their paint work as well as their weapons.
Playful did produce most of the figures and some vehicles from the LJN toyline and a few that were not part of the LJN line such as the "Shuttle Guns".
The card backs of all the Playful line figures depicted the same 14 figures as the LJN Series 2 card backs. An interesting thing to note is that the figures pictured on these card backs are actually from the LJN line and not the Playful line and many of the figures pictured were never produced by Playful. Also the Playful toys did not come packaged with a Mini Catalogue like the LJN toys.
Playful Thundercats toys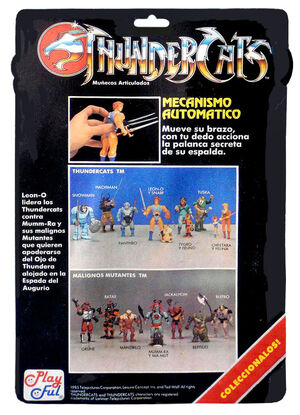 Ad blocker interference detected!
Wikia is a free-to-use site that makes money from advertising. We have a modified experience for viewers using ad blockers

Wikia is not accessible if you've made further modifications. Remove the custom ad blocker rule(s) and the page will load as expected.