Playful Toyline: PVC Snarf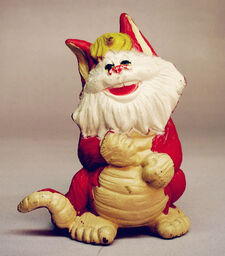 This is an image of Playful line's PVC Snarf
From Toyline
:
Playful Toyline
Features  :  None
Accessories  :  None
PVC Snarf figure that was part of the Playful Toyline was based on the 80's version ThunderCats series character Snarf.
The toy was essentially a PVC statue and thus did not have any articulations or accessories.
Despite having a similar pose as the LJN PVC Snarf, this figure had a completely different mold (sculpt).