Ad blocker interference detected!
Wikia is a free-to-use site that makes money from advertising. We have a modified experience for viewers using ad blockers

Wikia is not accessible if you've made further modifications. Remove the custom ad blocker rule(s) and the page will load as expected.
Telepathy Beam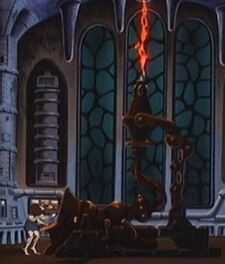 Statistics
Name | Telepathy Beam
Affiliation | Mutant
The telepathy beam is a device created by Vultureman and Alluro to send false images to cheetara through her Sixth Sense.
Abilities/Powers
Appearances