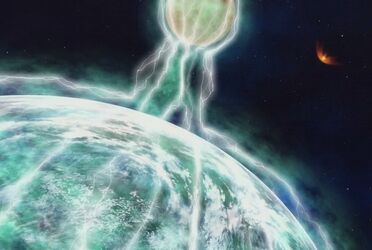 For the The 80's version see here
Third Earth is the home planet of a wide variety of sentient humanoid animals and other creatures of both native and alien origins. It became the home of the Thunderians after Mumm-Ra's ship crash landed many years ago.
Geography
Buildings and Settlements
Natural Areas
Living Beings
Native Sapient Species
Alien Sentient Species
"Then let's get to work here!"
This article or section is a stub and can be improved in areas such as grammar, style, wiki-formatting, spelling and expanding.


Help Thundercats Wiki by editing this article or section!
Ad blocker interference detected!
Wikia is a free-to-use site that makes money from advertising. We have a modified experience for viewers using ad blockers

Wikia is not accessible if you've made further modifications. Remove the custom ad blocker rule(s) and the page will load as expected.