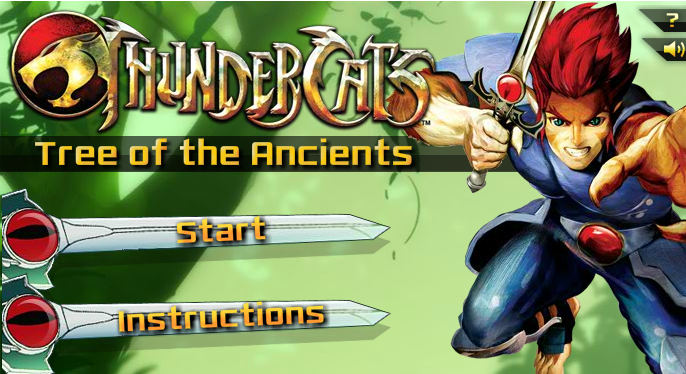 Tree of the Ancients is a Cartoonnetwork Game on cartoonnetwork.com. Once you press start you choose you traning you will have 2 options Tree Race or Master Training, once you press your training you will have one option to pick once you pick that option you will only have Lion-O, and Cheetara. If you do Master Training you will have to complete t and earn A's and you will unlock the other characters.
Instructions
Character Select
Lion-O
Cheetara
Tygra
...
THUNDERCATS GAMES
This ThunderCats game lets you play as Lion-O, Tygra, Cheetara or Panthro as you race up the giant trees in Thundera. Jump on platforms to increase your combo multiplier, but don't let your opponent pull too far ahead, or they might beat you! Each ThunderCat has different strengths and weaknesses; try them all to find your favorite character! Play Tree of the Ancients and other free online games on Cartoon Network.
Ad blocker interference detected!
Wikia is a free-to-use site that makes money from advertising. We have a modified experience for viewers using ad blockers

Wikia is not accessible if you've made further modifications. Remove the custom ad blocker rule(s) and the page will load as expected.