Lion-O and company come upon a Dog City where they unexpectedly find a cat: Pumyra. This comes as a surprise since they believed all the cats were enslaved by Mumm-Ra, but an even greater surprise is that this cat has no love for Lion-O and, in the end, he's forced to face the cat down in a death match — and she's not pulling any punches. Meanwhile, Panthro runs into an old friend turned enemy, Dobo.
Airs Saturday, April 28 9:30 a.m. ET/PT on Cartoon Network
Please leave comments if you like.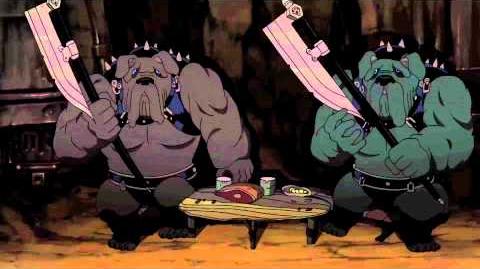 Ad blocker interference detected!
Wikia is a free-to-use site that makes money from advertising. We have a modified experience for viewers using ad blockers

Wikia is not accessible if you've made further modifications. Remove the custom ad blocker rule(s) and the page will load as expected.